Colle Val d'Elsa: the perfect starting point for a holiday in Tuscany - 28/07/2017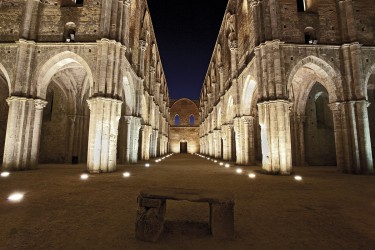 Colle Val d'Elsa and its magical atmosphere are the perfect setting for your holiday in Tuscany but also a very interesting strategic starting point for visiting all of Tuscany's most fascinating and interesting places.
Florence & Siena
Only 25 km away from Bardeggiano there is Siena, this unique city with its "contrade" (roughly could be translated as neighboorhoods) the Piazza del campo square where the world famous Palio takes place, its cathedral and the countless cultural and artistic attractions or just its unmissable atmosphere that you can sense simply walking in its streets.
A 55 km drive will take you to is Florence, which does not need any presentations as the world capital of the Renaissance in all its forms, the countless churches, the Uffizi, the statue of David in the Museo del'Accademia, its Cathedral with the baptistery and campanile di Giotto ( the bell tower ), the Ponte Vecchio ( the old bridge ) with its jewelleries, Palazzo Pitti, the amazing amount of priceless paintings and sculpture spread among museums, sacred buildings and palaces of the Medici family, the fascinating history of Florence is known all over the world, a city that is an absolute must for those visiting Italy but also for those who do a European tour.
But also...
But beyond the two great art cities famous all over the world, just 31 km away from bardeggiano there is Volterra, a wonderful small town with unique charm, but also the unmissable atmosphere of enchanted plaes such as San Galgano, a spot that seems to be made to be a location of a fantasy movie.
Just a few miles away there is also the Chianti area, famous all over the world for its incredible wine and food but also for its stunning natural beauty, the gentle hills with their vineyards and olive groves, the many beautiful places to visit cuch as Castellina in Chianti, Greve in Chianti, Montefioralle. And the many other small villages the will steal your heart.
The fascinating and almost intact medieval village of Monteriggioni is just 9 km from us and the beautiful small town of san Gimignano is just 18 km away.
Do not forget Pisa and its famous tower in the Piazza dei Miracoli square, a truly timeless cultural and architectural masterpiece.
Your Tuscany
When you wake up in the morning, in one of the beautiful Bardeggiano apartments all you have to do is look in one direction, you will surely find a piece of Tuscany that awaits you to steal your breath .
We are waiting for you!!